Clients can create their own account by using the signup form.

If you have not had an account yet, you need to register. The administrator can enable account activation by settings in User Account in Real Estate Options. If User Account panel is Users can type the password on registration form then new accounts will be enabled immediately after the user has completed the form.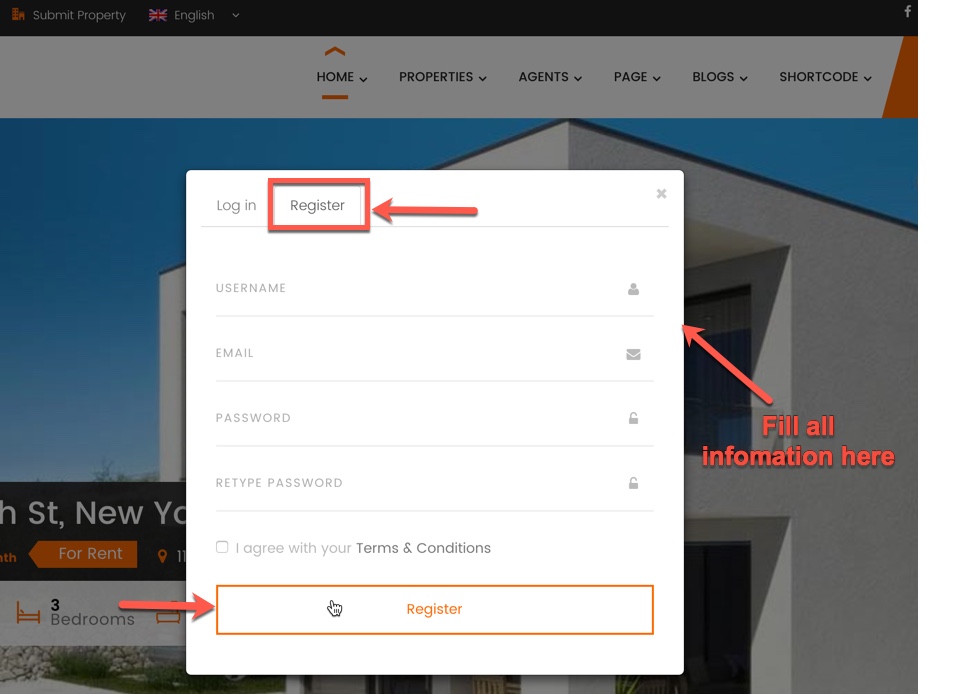 If this option is No, it means that the user user will get the auto generated password via email then must activate the account via a link in the confirmation email before it will be activated. This makes sure the specified email is valid. The confirmation link will automatically be generated.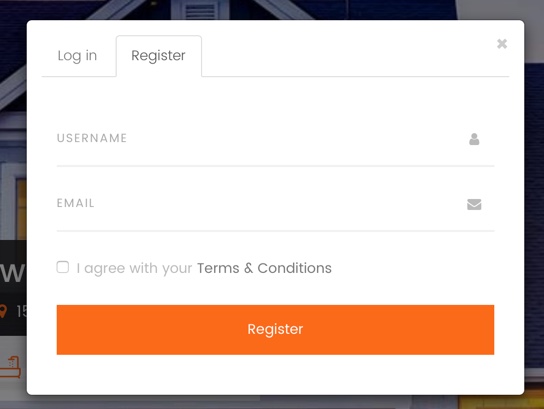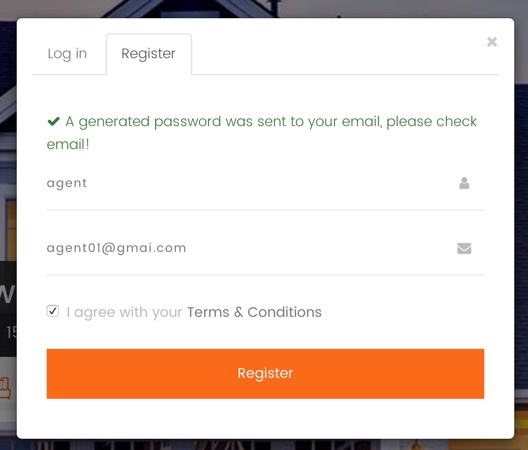 The login page allows the user to login and either redirect the user to the protected page or an accces denied page (if the password is wrong).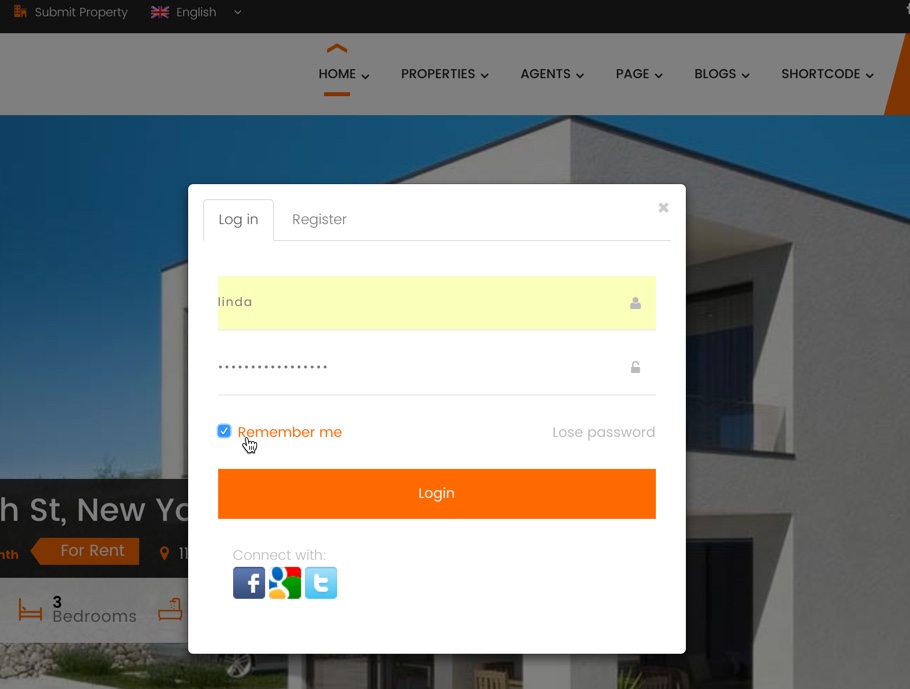 To make it easier and faster the recording process we included the option to login using Facebook, Google and accounts.Twitter
Logout: The Logout object gives the user the ability to log out.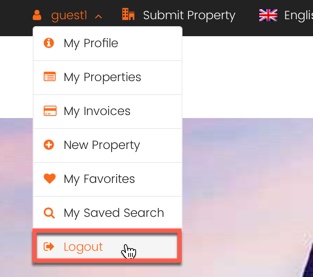 You can consult our video guide on How to configure Register Form using Essential Real Estate plugin.