Users manage their account Profile by clicking on account name at the top of the page then click on the My Profile tab.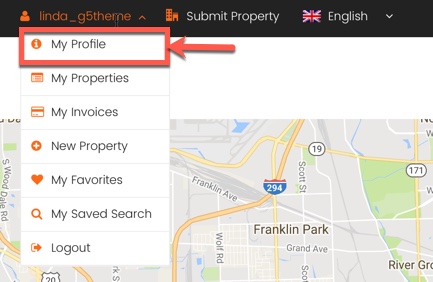 With User Profile Dashboard, users can register and apply to become an agent, manage their properties from the frontend, communicate with buyers, control their public profile, and more.
This page contains four areas as outlined below: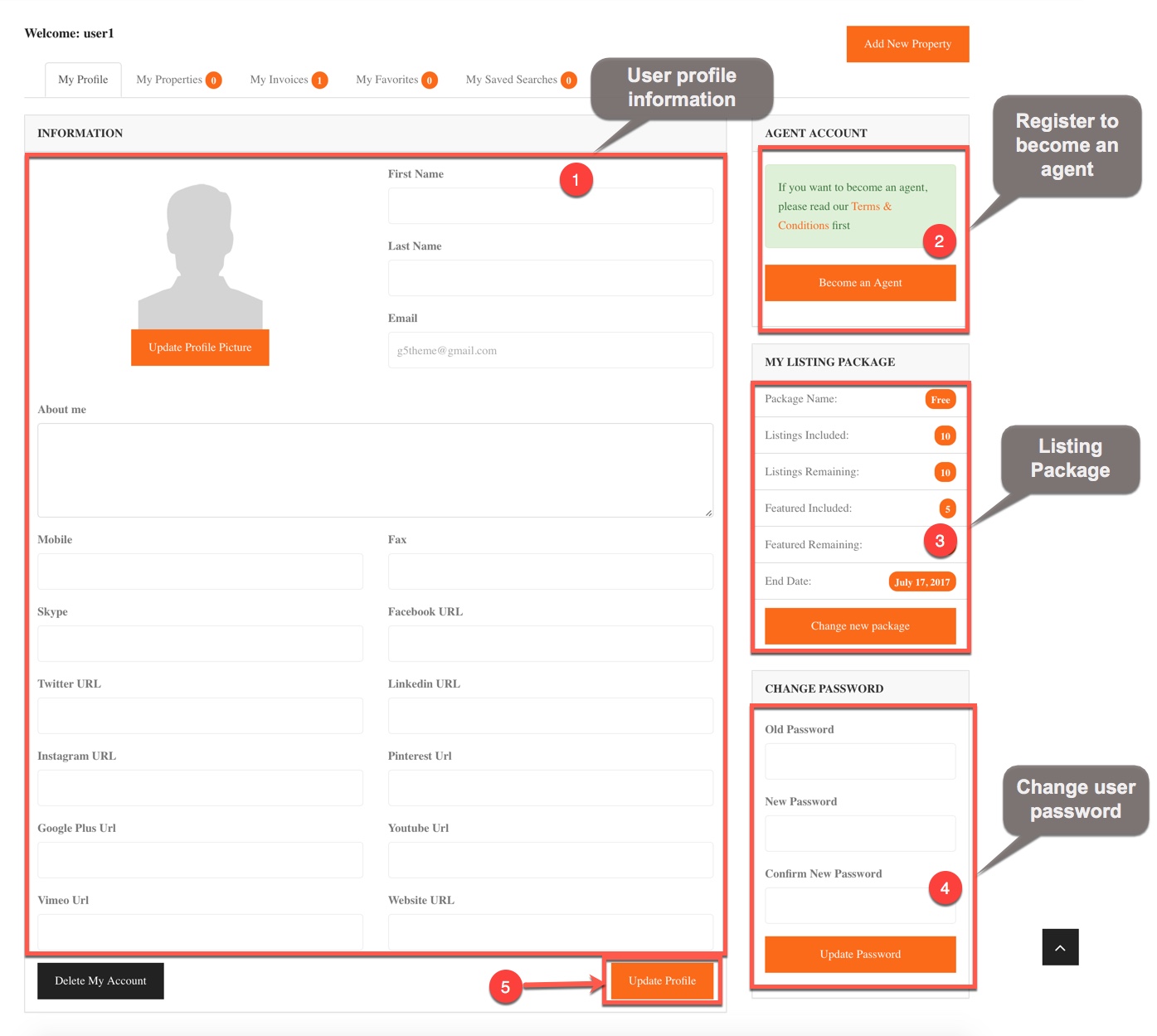 The information used in these Profile areas isn't only how system identify you, but also is publish informations to other users. Site admins have complete control over the agents and properties approval process. You can Register to become an Agent in (2) area, or buy a Package to submit properties in (3) area, or also update your Password in (4) area.
After adjusting any of the fields on this page you'll need to click Update Profile at the bottom of the page.