A real estate agent (real estate broker) is a person who acts as an intermediary between sellers and buyers of real estate/real property. Agents perform different duties, depending on whether they work for the buyer or the seller. They attempt to find sellers who wish to sell and buyers who wish to buy and work completely on commission.
Note:
By setting User Account panel in Real Estate Options, Admin can enable/disable "User can register as agent" option.
If

User Account

panel is setup that Automatically approved after user register as agent then the account will be enabled as an agent immediately after the user has completed the form. If this option is No then new accounts will not be accepted as an agent until the administrator enables them.User click to Become an Agent button
If Users want to become an Agent they need to register based on agreement Terms and Conditions.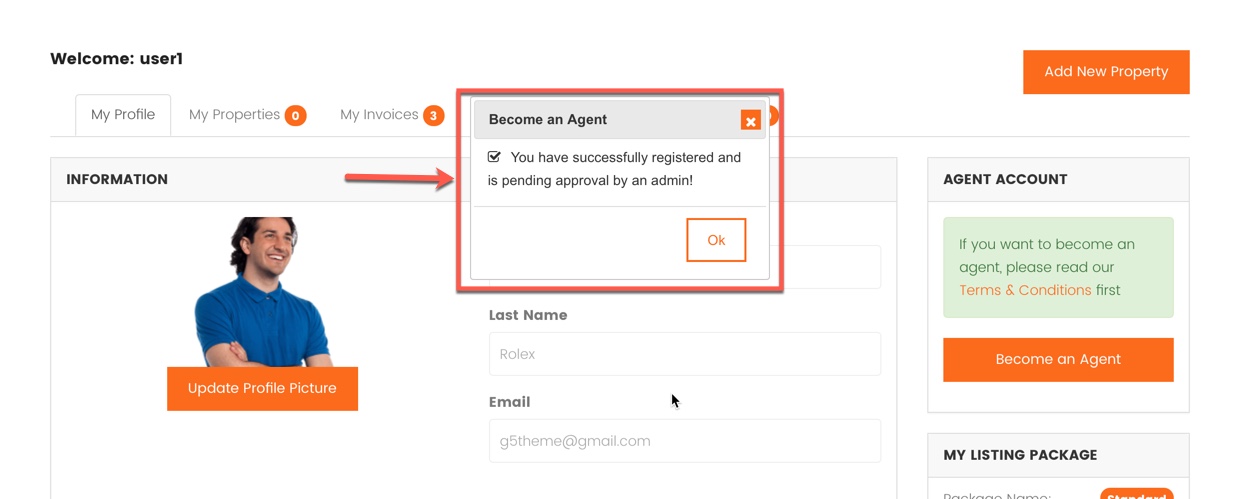 Click OK button 

User profile when waitting for approvement to become an Agent


User profile became an Agent without approvement of Admin
If the user became to be an agent, their profile would be like this:

User Profile after becoming an agent looks like: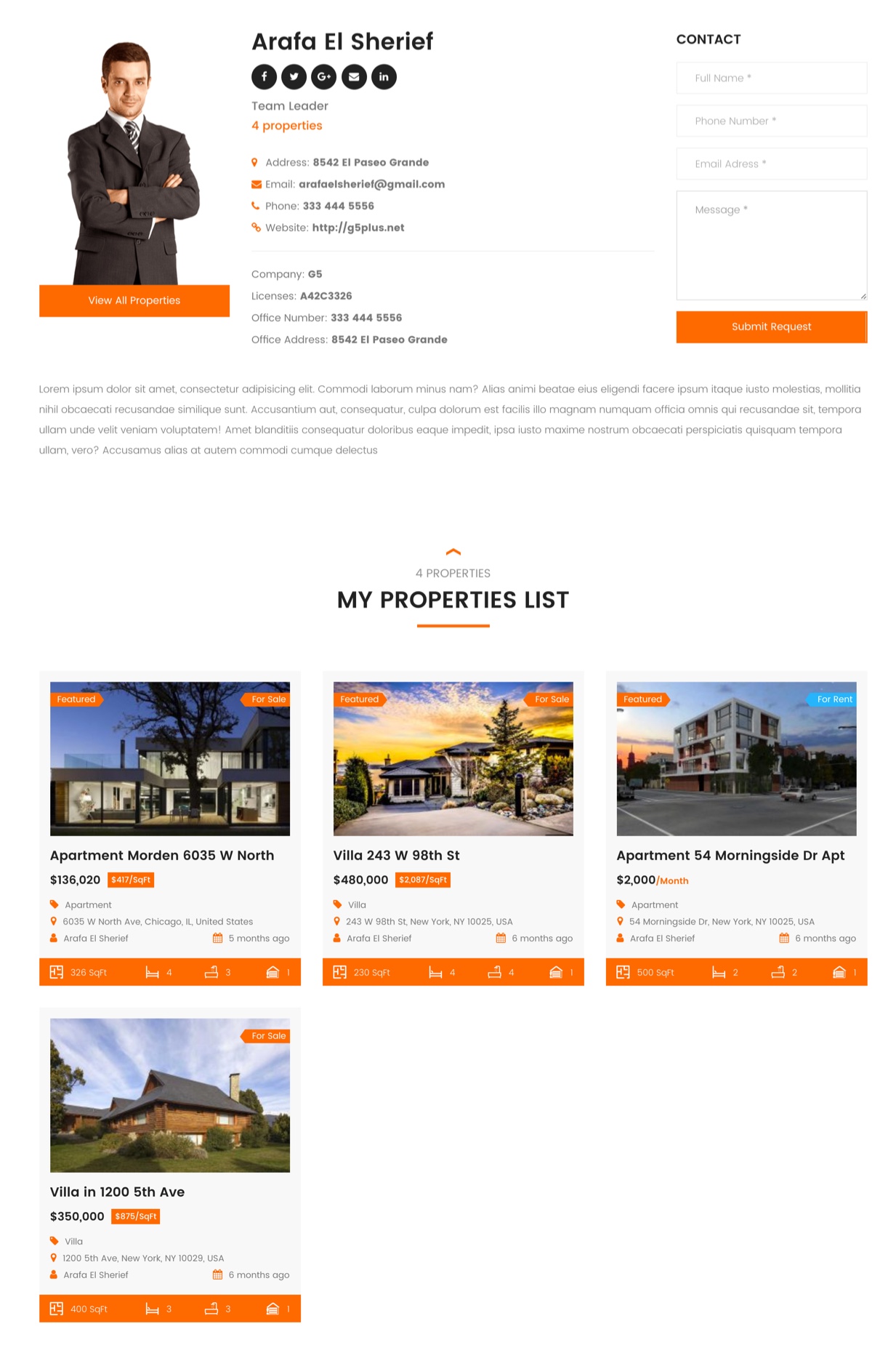 You can consult our video guide on How Admin use "User Account" option and manage agents list in the backend
Video guide on How Admin use User Account option and manage agents list