As mentioned in Plugin Overview article, Setup Page help you get started by creating the pages for property submission, property management, profile management, listing property, listing agent, packages, payment, login, register, etc.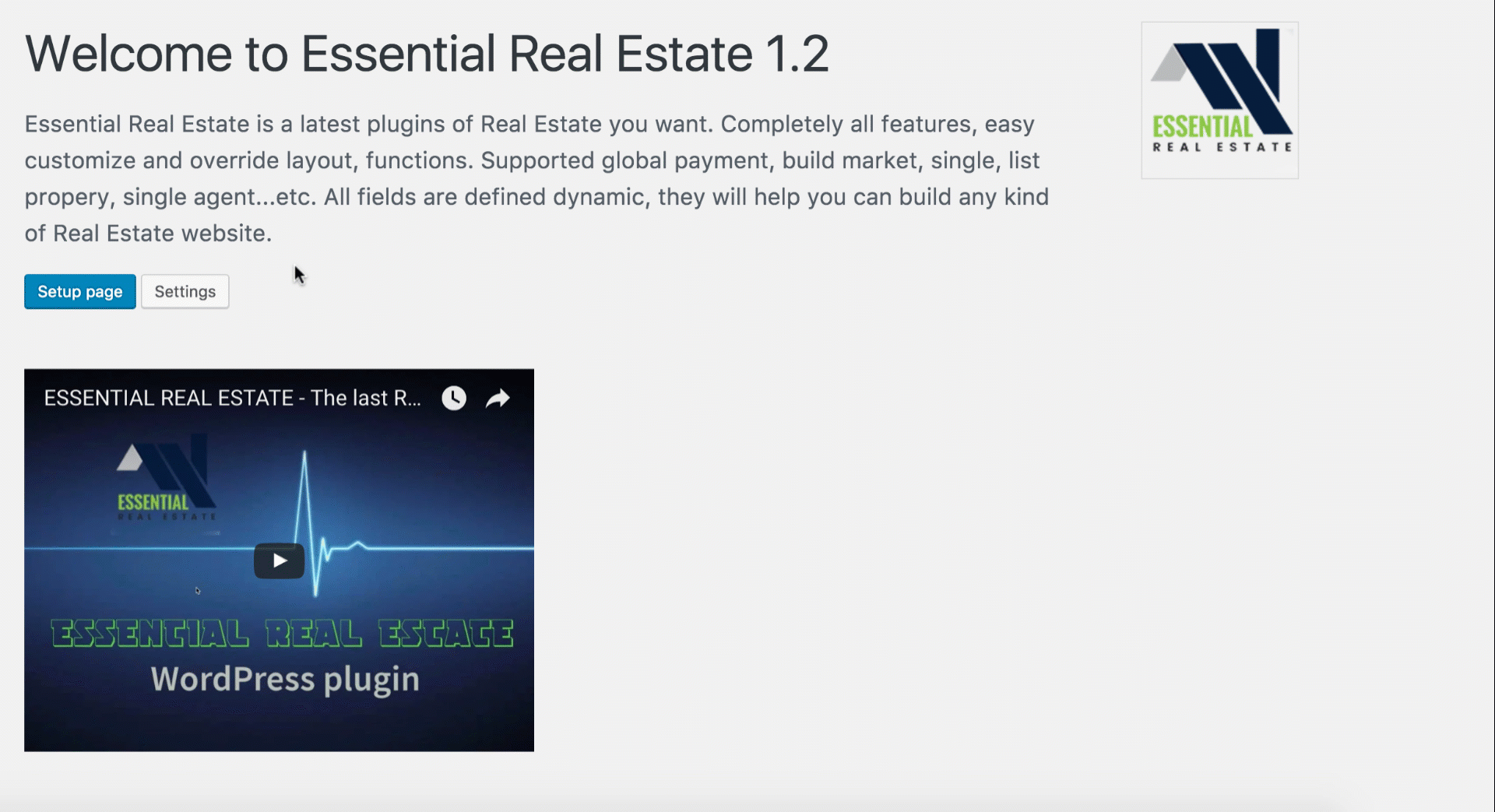 Essential Real Estate Setup Page
From WP dashboard, go to Essential Real Estate –> Real Estate Options –> Setup Page.
In Setup Page panel you can specify the page that the user is directed to upon access (default pages). You can choose from prepared pages in our demo data or create a new page.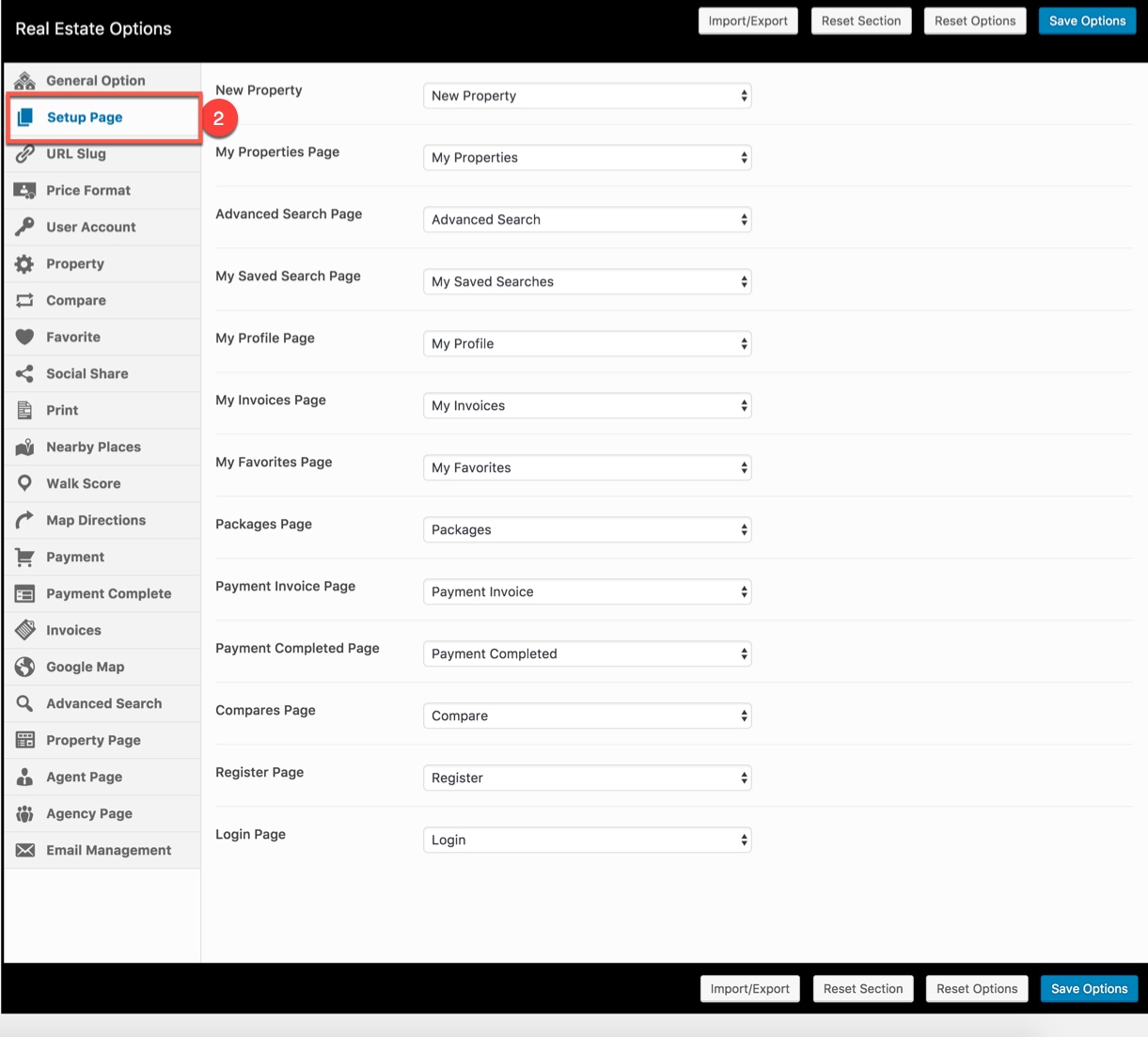 Essential Real Estate –> Real Estate Options –> Setup Page