From WP dashboard, go to Essential Real Estate –> Real Estate Options –> Property.
Properties are a crucial part in Real Estate website. Property panel has all options where you can setup extra information and settings for the submitted property.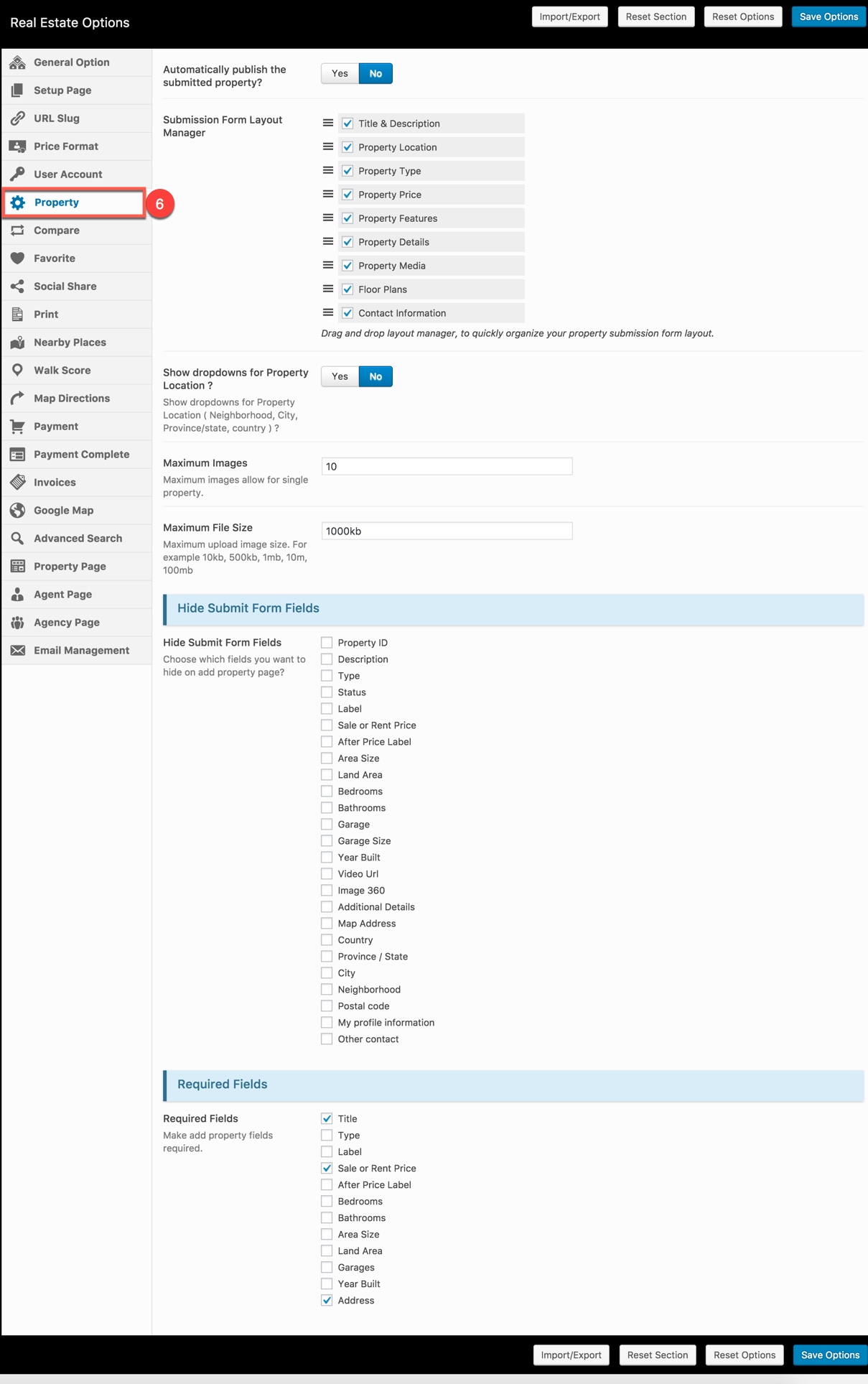 Attribute
Description
Automatically publish the submitted property?
Users can type the password on the registration form.

Select Yes if you want to publish the submitted property without approval from the administrator. If No, the submitted property will need to be approved before publishing.

Submission Form Layout Manager
Check the checkbox to choose the Form Layout items that you want to use in your property submission form layout. You can also drag and drop items to quickly organize the form layout.
Show dropdowns for Property Location?
Select Yes if you want to show dropdowns for Property Location (City, Neighborhood, County/state, Country)
Maximum Images
Insert the number of maximum images that are allowed to display on the single property.
Maximum File Size
Insert number of maximum file size. For example 10kb, 500kb, 1mb, 10m, 100mb..
Hide Submit Form Fields
Choose which fields you want to hide on add property page.
Required Fields
Choose property fields that you want to be required fields. 
Please consult our video guide on Publish Property Option – Admin Property Management.
Video guide on How to Use Publish Property Option – Properties Management via backend