My Invoice shortcode allows you to insert the invoices list that user transcipted on your website.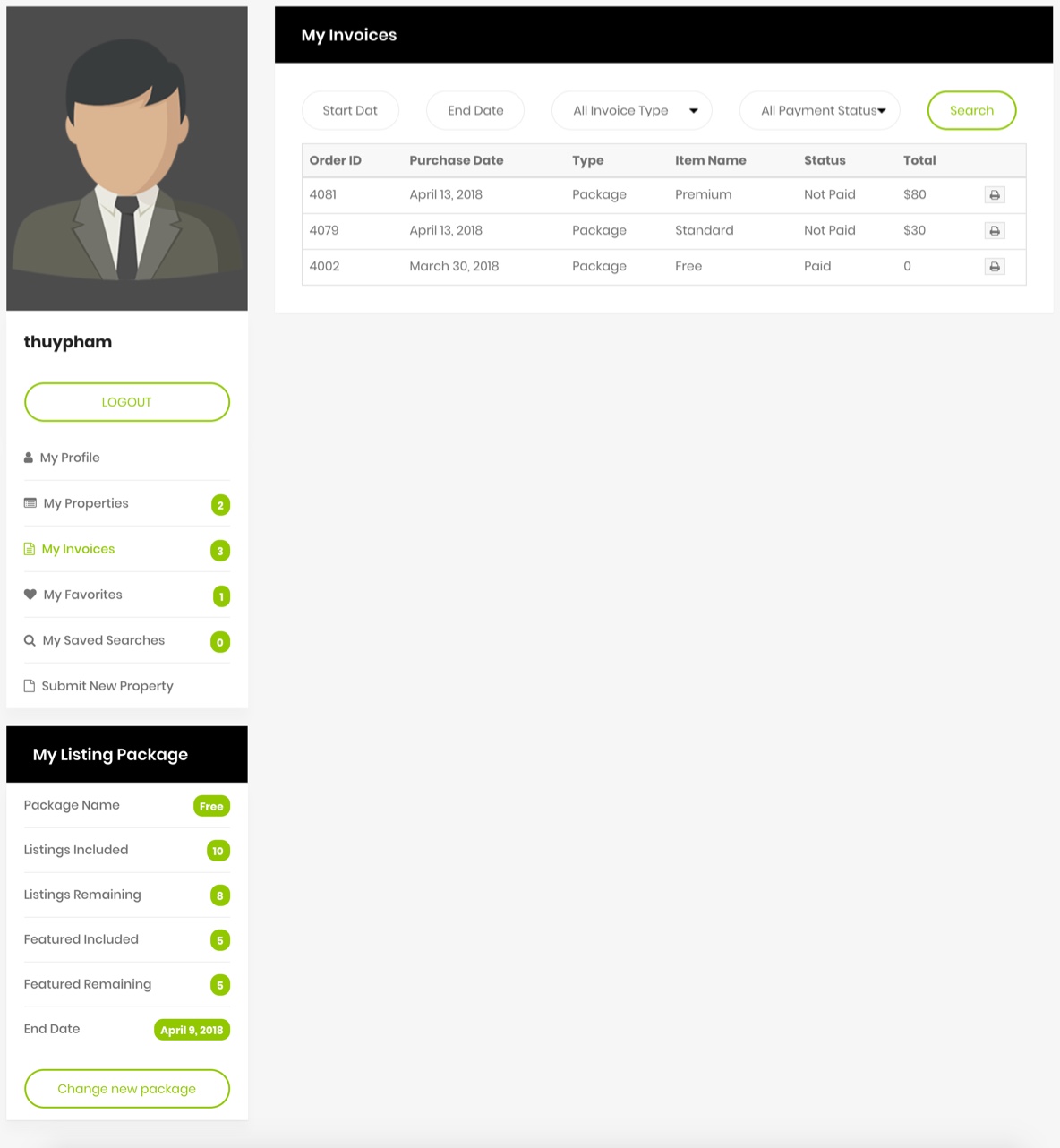 There are a variety of options available with each Shortcode in ERE and are integrated smoothy with WP Bakery Page Builder plugin. You can consult our online documentation for more details on how ERE shortcode workflow.
How to add My Invoice shortcode on your archive page if your theme does not have WP Bakery Page Buider plugin.
Some themes may not install WP Bakery Page Builder (Visual Composer) plugin. Not to worry you are still able to add My Invoice shortcode to your listing archive pages easily using Add ERE Real Estate Shortcode button above the editor.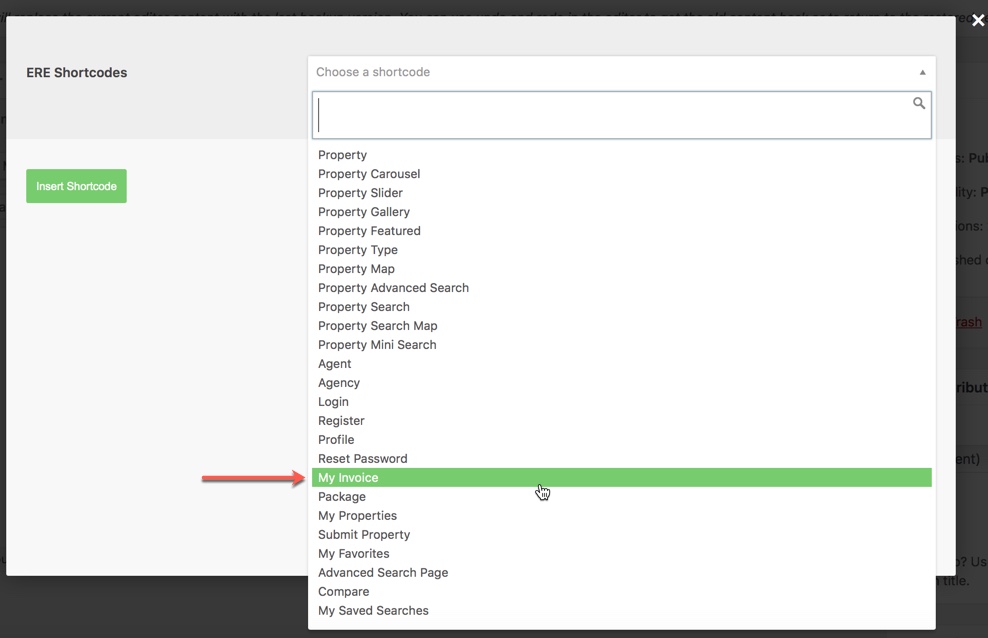 Once shortcode options are setup, there are the shortcode parameters of My Invoice will be shown in the editor. E.g:
[ere_my_invoices]