Please take a moment to review the Server Requirements before installation or you may encounter issues when using Essential Real Estate plugin.
WordPress Installation
If you have an existing site and want to install ERE plugin, using the plugin search from WordPress Admin is the most straightforward option as it handles everything for you. You can consult our Video guide on How to install ESSENTIAL REAL ESTATE plugin.
Log into your WordPress admin area.
Click on: Plugins > Add New.
Search for 'Essential Real Estate'.
Select Install Now when you see it's by Automattic.
Select Activate and ERE is ready .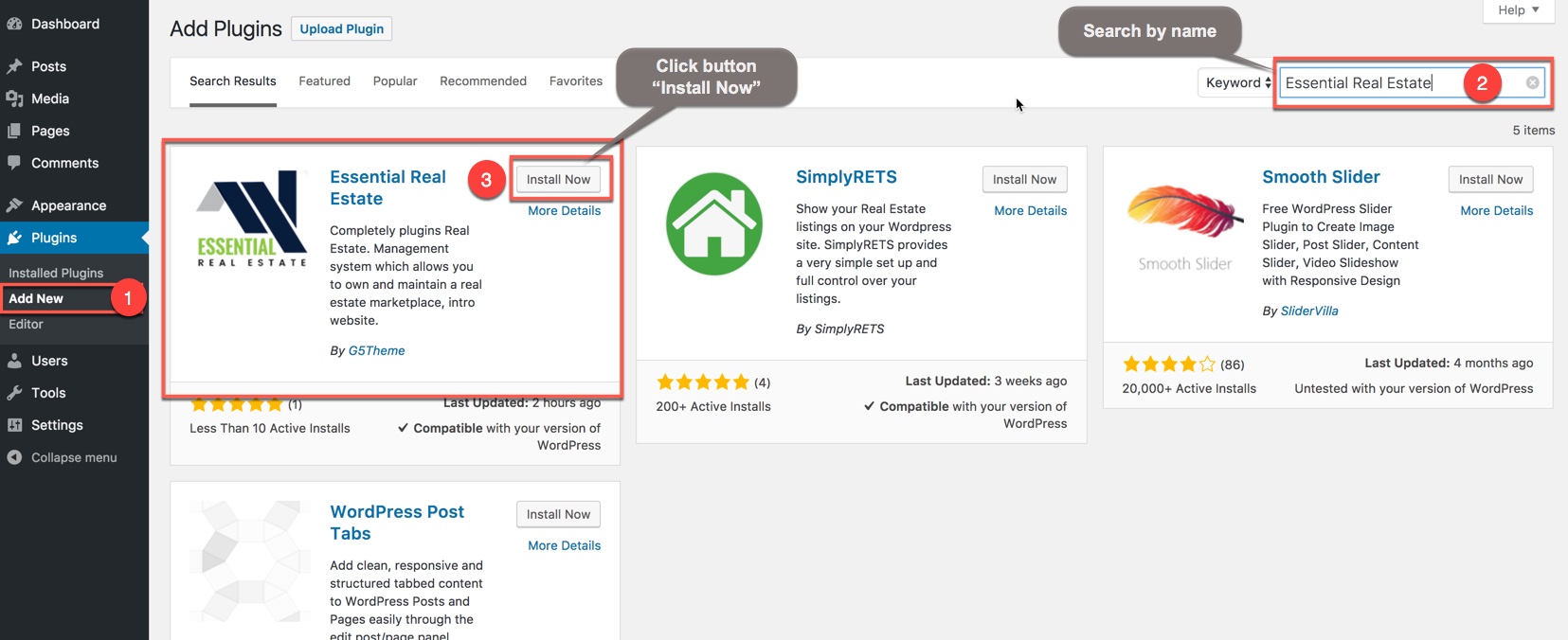 WordPress Plugin Uploader
You can download plugins directly to your website by using the using the Administration Panels.
Download the essential-real-estate directory plugin files from your wordpress.org account.
Log in to the WordPress Dashboard.
Navigate to Plugins » Add New.
Select Upload Plugin at the top.
Click Choose File and select the essential-real-estate.zip file that you have previously downloaded to your machine.
Click Install Now to upload the Plugin to your website.
Activate the plugin.
Using FTP
Unzip the essential-real-estate.zip file to a folder on your hard drive.
Upload the grid-plus folder to the WordPress' plugins folder (example: http://yourserver/wordpress/wp-content/plugins/) on your server using FTP.
That's all, you have successfully installed ESSENTIAL REAL ESTATE plugin. You can also consult Plugin Overview article to know what items are added to your site once you've installed and activated Essential Real Estate plugin.
If you want to uninstall ERE Plugin, you need to deactivate and delete the ERE plugin from WordPress.